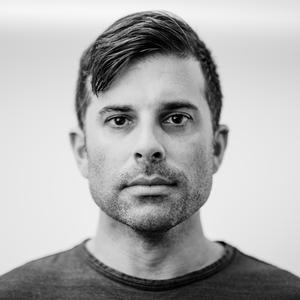 Born in Vermont, but raised between a modest ski town and glitzy Miami, Josh was exposed to a broad range of lifestyles from the very beginning. His grandmother recalls "want it" to be among his first words, a clear sign of his intrinsic consumer tendencies. Plus he was often decked in matching outfits or his favorite Fila tracksuit—by his own choice. At age 8 he began taking photographs, developing his own negatives and printing images in the darkroom. And at whatever age VCRs gained digital clocks, Josh was always the kid tasked with setting the time, much to the relief of whomever's home he happened to be visiting.
Fast forward a few decades, in 2003 Josh and his husband Evan Orensten founded COOL HUNTING, a Webby Award-winning independent publication highlighting innovations in culture, design and technology for a global audience of creative professionals. Leveraging their editorial access and insight, COOL HUNTING also operates an original content studio, strategic consultancy, hosted travel business and experimental retail program.
Josh was previously the Design Director for Mobile Solutions at Razorfish, Lead User Interface Designer at Motorola and co-Founder of Bond Art + Science. He earned a BA in Cognitive Science and Photography from Hampshire College and a Master's from NYU's Interactive Telecommunications Program, where his 1999 graduate thesis focused on modular, scalable, touch-screen interfaces.
[Programming descriptions are generated by participants and do not necessarily reflect the opinions of SXSW.]
Events featuring Josh Rubin
Mar 11, 2019
12:30pm — 1:30pm