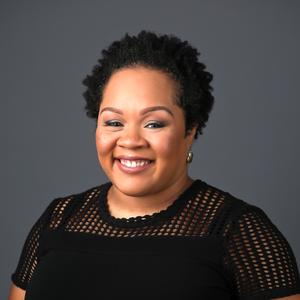 Yamiche Alcindor is the moderator for Washington Week, the Peabody Award-winning weekly news analysis series on PBS, and a Washington Correspondent for NBC News.

She covers the administration of President Biden as well as the impact of federal policies on communities across the country and issues at the intersection of race, culture and politics. Her reporting appears across multiple NBC platforms including on Meet the Press, on MSNBC shows like Morning Joe, Deadline: White House and Andrea Mitchell Reports, as well as on NBC News Now.

She was previously the White House Correspondent for PBS NewsHour, where she covered the administrations of President Joe Biden and former President Donald Trump. She also covered the impact of the coronavirus pandemic including the virus' disproportionate impact on black people and communities of color. In addition, she covered a range of issues including the effects of federal policies and rhetoric on vulnerable populations domestically and internationally, protests and police killings such as the murder of George Floyd, as well as the consequences of federal immigration policies.

Previously, Alcindor also worked as a national political reporter for The New York Times and a national breaking news reporter for USA Today.
Alcindor is the recipient of numerous awards including the Radio Television Digital News Association's John F. Hogan Distinguished Service Award, International Women's Media Foundation's Gwen Ifill Award and the White House Correspondents' Association's Aldo Beckman Award for Overall Excellence in White House Coverage. She is also a member of the National Association of Black Journalists (NABJ) and was named the organization's 2020 Journalist of the Year.

Alcindor earned a master's degree in broadcast news and documentary filmmaking from New York University and a bachelor's in English, government and African American studies from Georgetown University. 
 
A native of Miami, Fla., Yamiche is married to a fellow journalist and is the daughter of Haitian immigrants who met while attending Boston College.
Events featuring Yamiche Alcindor
Mar 11, 2019
9:30am — 10:30am