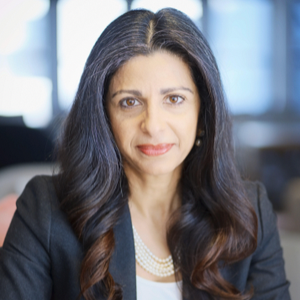 Avantika Daing spearheads Plum Alley's strategy and investments towards deep tech and novel science companies with gender diverse founding teams. Plum Alley has raised over $60 million across 30 companies including Mammoth Biosciences, Einride, Air Protein, AiFi, Diligent Robotics, One Concern, Shine and Biobot Analytics. The Portfolio boasts of two unicorns and one exit. Plum Alley offers LPs and individual investors the opportunity to invest in diverse early stage private companies that are transforming the world.
Avantika brings proven leadership across business functions, operations, and executive management for both start-ups and Fortune 1000 companies. She has a unique combination of an institutional grade reputation with a grassroots approach to building enterprise software, customer focused GTM, and platform businesses.
Avantika's experience in private and public companies covers the healthcare and technology sectors. Her professional experience spans nearly 30 years, as both an executive and a founder, with responsibility in management, product development, business development, operations, M&A and IPO. Prior to PA, she was the Chief Revenue Officer at Jopwell, Andreessen-Horowitz backed. She served as the Chief Growth Officer at Zomato/UrbanSpoon, Temasek, Sequoia, and ANT Financial funded, which grew to $1.3 Billion in valuation during her leadership. She also founded a venture-backed, international SaaS marketplace. Avantika was the first commercial employee at Eyetech Pharmaceuticals, where she helped grow the company to IPO (NASDAQ) at a $735M market capitalization in 3 years.
Avantika is a TedX speaker and speaks on Venture Growth and Entrepreneurship, Investing in Female Founders, IPO, and Intentional Investing. Avantika currently is on the Board of TiE, New York.
Events featuring Avantika Daing
Events featuring Avantika Daing