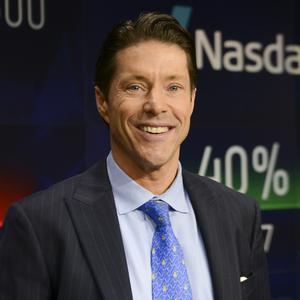 Tim Seymour is founder and Chief Investment Officer of Seymour Asset Management (SAM).  SAM
provides both asset management and wealth management services for its clients, including direct
investment and allocation to private equity and alternative assets. 
Tim has over 22 years of investment experience as a portfolio manager, allocator, and capital markets
professional across multiple asset classes.  Tim is a recognized voice within the investment community
as a trader and market strategist on CNBC, including over a decade on top markets show, Fast Money.
With a history of investing in new and emerging asset classes, Tim has been an early stage investor in
the cannabis industry and acts in a formal advisory capacity to multiple companies in the sector. SAM
manages cannabis assets for its clients as part of its overall asset allocation.
Tim was the CIO and co-founder of Triogem Asset Management where the firm's flagship fund was a
long short global EM strategy.  Triogem's investment approach was rooted in running a low volatility
portfolio that managed top down risks while employing a rigorous research process to bottom up stock
picking. 
 
Prior to Triogem, Tim was co- founder and Managing Partner at Red Star Asset Management (Moscow,
New York), where the core strategy was a low volatility, multi-strat fund investing across Russia/CIS.  
Before launching Red Star, Tim was a Partner and Managing Director at Troika Dialog, Russia's largest
investment bank in Moscow.  At Troika Tim served in various roles including running fixed income sales
and trading and launching the firm's US broker/dealer and overseeing all US capital markets activity.  
Tim started his career at UBS in New York, focusing on international macro (cash bonds, swaps,
forex).  Tim completed the firm's capital markets training program after graduating with an MBA in
International Finance from Fordham University.  Tim received his undergraduate degree at Georgetown University.
Follow Tim on Twitter @timseymour 
Contact Tim at www.seymouram.com


Programming descriptions are generated by participants and do not necessarily reflect the opinions of SXSW.
Events featuring Tim Seymour
Mar 15, 2019
2:00pm — 3:00pm
Events featuring Tim Seymour
Mar 15, 2019
2:00pm — 3:00pm