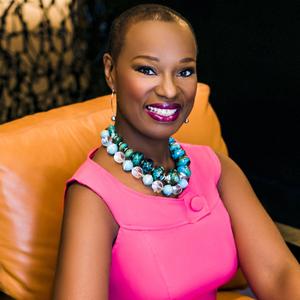 Terlisa Sheppard is a 4-time breast cancer survivor who was originally diagnosed in 1998 with stage 3, HER2+, ER+, PR-, breast cancer at age 31, while 8 ½ months pregnant. She has been living with stage IV metastatic breast cancer for over 17 years, with metastases to her bones, lungs, liver, spine, abdomen, and brain. While going through countless chemotherapy and radiation treatments; Terlisa has been hospitalized for things like a blood clot in her lungs, pneumonia, and a total hip replacement, which included an extended stay for a MERSA staph infection. Through her journey, she has inspired others to fight through their diagnosis and live their best life, one day at a time. She is the proud founder of a small, non-profit breast cancer organization called, Terlisa Fights Breast Cancer, Inc. and a co-author of "Unbreakable Spirit, Rising Above The Impossible."
Terlisa is the mother of two beautiful daughters, who continue to give her strength and the daily motivation that she needs to get through each day, no matter how hard it might seem at the moment. She is a patient advocate and a fighter, not only for herself, but for those who share her similar fate. She has been using her voice to spread hope to others through one-on-one mentoring, via social media outlets, and just by spending countless hours volunteering and raising awareness for the need for more funding for metastatic breast cancer research.
Because of Terlisa's continuous work in the community, she has received various awards and recognition to include receiving the Woman of Courage Award from the National Women's Political Caucus in Washington, D.C. She has also been featured in many publications, newspaper articles, and an on-going commercial for UF Health Cancer Center-Orlando Health.
[Programming descriptions are generated by participants and do not necessarily reflect the opinions of SXSW.]
Events featuring Terlisa Sheppard
Mar 8, 2019
6:40pm — 7:10pm