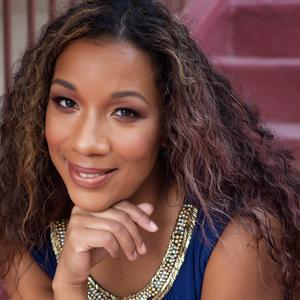 Lisa Mae Brunson is a Creative Visionary, Speaker, Author & Social Innovator that is committed to impacting
humanity on a global scale.
Lisa Mae is the CEO and Founder of Wonder Women Tech, Hiring Humans, and the Wonder Women Tech Show, and has launched Junior Innovation Camps for underserved kids. She was recently included in the 2019 "Create & Cultivate 100" List, in partnership with Chevrolet, is a Long Beach Post's "40 Under 40" Winner in 2017, and she is a Commissioner on the Commision for Technology and Innovation for the City of Long Beach since Dec 2016. She is founder of two hackathons–Hacks 4 Humanity, a hackathon for Social Good, and Wonder Women Hacks, a hackathon to address challenges facing women and girls.
She has hugged over 10,000 people on her "Love, Hugs, and Inspiration Campaign" launched in 2007.
Lisa Mae received a multi-year commitment (2016 - 2019) from the City of Long Beach and Mayor Robert Garcia to host the Wonder Women Tech Conference at the Long Beach Convention Center. She is featured in three Award-Winning documentaries, "Breaking the Silence" (2014), "Kindness is Contagious" (2014), and "Nevertheless" (2019).
[Programming descriptions are generated by participants and do not necessarily reflect the opinions of SXSW.]
Events featuring Lisa Mae Brunson
Mar 8, 2019
3:35pm — 3:45pm