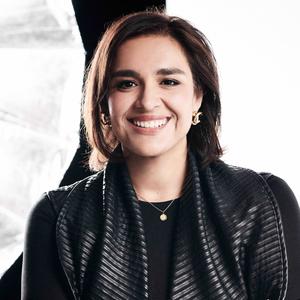 In 2014, Theresa joined Robert Rodriguez and El Rey Network where she became Vice President of Corporate Development before spearheading LA REYNA, a new hybrid entertainment and advertising venture between El Rey Network and VICE Media, as Chief Growth Officer.

As an industry leader in understanding Latinx consumers, Theresa has advised Fortune 100 brands including the NBA, Gatorade, General Motors, Dodge Ram, Ford, Frito-Lay, MillerCoors, InBev, Google, Target and AT&T. She coordinated efforts between Mark Zuckerberg, the Bill & Melinda Gates Foundation, Warren Buffet, Google, Yahoo and Don Graham to create a $100M scholarship fund for undocumented youth. Theresa has served as a National Co-Chair of Latino Outreach for the Committee to Elect Hillary Clinton and she was a Founding Member of Latino Outreach for the 2008 & 2012 campaigns of Barack Obama.

Theresa has a JD and MBA degree from St. Mary's University and a BA in Communications from Texas A&M University.
Events featuring Theresa Wyatt
Events featuring Theresa Wyatt