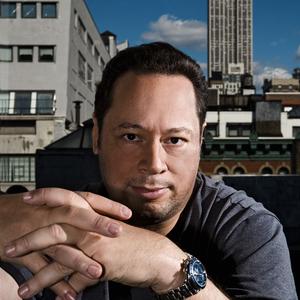 Joe Quesada wears many creative hats, as both an acclaimed writer-artist and the Executive Vice President, Creative Director of Marvel Entertainment - the world's largest and most dynamic comics publisher. In this role, Joe is the creative lead and steward of such iconic characters as The Avengers, Spider-Man, and Guardians of the Galaxy.

Before becoming EVP, Quesada served as Marvel's Chief Creative Officer from 2010 to 2019 and as Marvel's Editor-in-Chief for ten successful years from 2000 to 2010 – the longest term since Stan Lee himself. During his tenure as Editor-in-Chief, Marvel underwent a creative boom and became home to the comic industry's greatest talents, which continues to hold true today. As CCO, he brought that same vision to the whole of Marvel Entertainment, creatively overseeing the worlds of film, animation, television, as well as publishing.

Quesada serves as Executive Producer on "Marvel's Agents of S.H.I.E.L.D." for ABC, "Marvel's Hero Project" and "Marvel 616" for Disney+, and Marvel's animation projects including Marvel Rising. He also served as Executive Producer on the highly-regarded Netflix Marvel slate, including "Marvel's Daredevil.
Events featuring Joe Quesada
Events featuring Joe Quesada