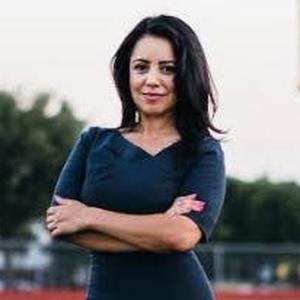 Victoria Neave was re-elected to serve as the State Representative for Texas House District 107, which includes parts of East Dallas, South Garland, and Mesquite. Representative Neave serves on the House Committee on Judiciary and Civil Jurisprudence and the House Committee on Corrections. Victoria is the Co-Chair for the Dallas Area Legislative Delegation, and is also a member of the Democratic Caucus, the Mexican American Legislative Caucus, the Young Texans Legislative Caucus, the Women's Health Caucus, the Veterans Caucus, and the Manufacturers Caucus.
During the 85th Legislative Session, the language of 6 bills that Rep. Neave authored in her first term were signed into law. Rep. Neave passed legislation to help fund the backlog of thousands of untested rape kits. As of January 2019, the legislation has raised over $500,000 to help survivors of sexual assault receive justice and tackle the backlog of thousands of untested rape kits. Rep. Neave also passed legislation to designate June 12th as Women Veterans Day in Texas, organized the 2016-2019 Dallas Women's Marches, and created a Sexual Violence Task Force made up of subject-matter experts in various fields, law enforcement, stakeholders, and victim advocates whom are working in their various capacities to study the issue and generate legislative solutions.
Due to her work in the 85th legislative session, Victoria was named "Freshman of the Year" by the HDC, as one of the "5 Best North Texas Legislators" by the Dallas Observer, as the "Public Elected Official of the Year" by the National Association of Social Workers, North Central Texas-Dallas Area Branch, and also received the "Hero in the Movement" award from the Dallas Fort Worth Urban League Young Professionals.


Programming descriptions are generated by participants and do not necessarily reflect the opinions of SXSW.
Events featuring Victoria Neave
Events featuring Victoria Neave