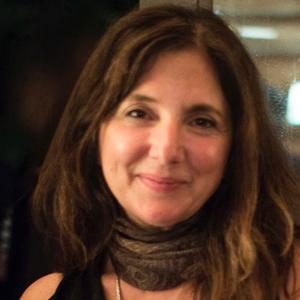 Karen Schwartzman is a recognized marketing and program executive with a 25-year track record of achievement in film, media and entertainment. Through Creative Axis International, founded in 2005, Schwartzman deploys strategic services for top-ranking media companies, brands, and not-for-profits. She is tapped for her expertise to enhance value around creative industries, and for the passion she brings to every project.
Her portfolio features a 12-year relationship with the renowned Telluride Film Festival managing year-round the festival's partnerships with Fortune 500 consumer, entertainment and media brands, plus prestigious academic institutions and guilds, alongside Co-Director/Executive Director Julie Huntsinger to execute her vision for this preeminent film event.
Clients include world-class film festivals, cinema organizations, Hollywood institutions, museums, art fairs, content producers and arts executives, such as ArtPrize in Grand Rapids, MI; Canadian Film Centre; Boston's Coolidge Corner Theater; Games for Change; Hamptons International Film Festival; Hong Kong International Film Festival Society; IFP (Independent Filmmaker Project); IndieCollect; Montréal's Just For Laughs ComedyPro; Loyola Marymount University; Italian brand Moleskine; Mill Valley Film Festival; Museum of the Moving Image; Producers Guild of America--where she helped design, launch, program for 5 years the Produced By Conference, a critically-acclaimed industry forum; and San Francisco Film Society.
Previously, she was 4 years at Variety, as Managing Director Strategic Marketing & Special Issues, Program Director for IFP NY 5 years, and a Guest Curator at The Museum of Modern Art during a doctoral candidacy in Cinema Studies at NYU. In her 20's, she worked with iconic portrait photographer Arnold Newman on his retrospective book/exhibition, Five Decades; drove the Pan-American Highway in a Jeep from Caracas to Lima; and ran an eco-tourism business in the Venezuelan llanos.
[Programming descriptions are generated by participants and do not necessarily reflect the opinions of SXSW.]
Events featuring Karen Schwartzman
Mar 9, 2019
12:30pm — 1:45pm