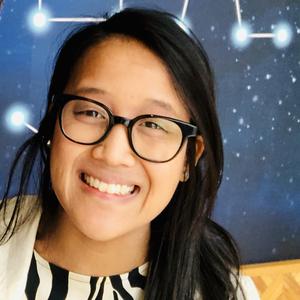 Viria Vichit-Vadakan has extensive experience in the education technology space in Asia. As the former Chief Strategy officer for Learn Corporation—a leading education technology in Thailand. She helped scaled one the company's subsidiary "Learn Education" to reach 150+ schools, serving 30,000 students and 10,000 teachers. Prior to Learn Education, Viria founded the Bachelor of Arts program in Global Studies and Social Entrepreneurship (GSSE) and a social innovation lab "G-Lab" at the School of Global Studies, Thammasat University, Thailand. As a founder of G-Lab, she implemented an accelerator for 100 emerging social entrepreneurs to scale their social enterprises in areas of education, health, agriculture, and community-based tourism in partnership with JP Morgan Global Philanthropy. Prior to G-Lab, she worked at Ashoka Foundation and IDEO.org. At IDEO.org, she managed the Gates Foundation grant distributing funds to social entrepreneurs globally and helped launch www.designkit.org, which is a knowledge sharing platform to share tools in design thinking.
Viria received graduate training in design thinking from the Stanford Design Institute (d.school). At Stanford she was a teaching assistant for 2 years for the social entrepreneurship course —mentoring students to launch start-ups and social enterprises. In 2017, she was a speaker on the topic of Social Entrepreneurs: Agents of Systems Change at the World Economic Forum in Davos, and in 2018, she was selected to meet President Obama as one of 10 leaders from Southeast Asia in Singapore.
In addition to her work, she is an Advisory Board Member for the Arts and Humanities Research Council for Service Design & Social Innovation, Asia-Pacific and a Program Advisor, Designing for Social Innovation and Leadership program for the UN University of Peace, Faculty Council at School of Global Studies, Thammasat University, and Co-Country Director of Nexus Thailand, part of Nexus Global Philanthropy Network.

Programming descriptions are generated by participants and do not necessarily reflect the opinions of SXSW.
Events featuring Viria Vichit-Vadakan
Mar 9, 2019
9:30am — 10:45am