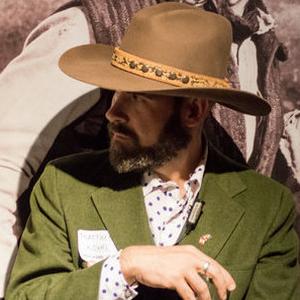 Majestic Collaborations consults with businesses, organizations and government agencies, and creatives to advance best design practices to enhance the preparedness, safety, and sustainability of gatherings.
As the creative director of 100+ festivals for New Belgium (2005-2016) Matthew coordinated partnerships between brands, artists, and non-profit organizations to present highly participatory gatherings which raised over $5 million for community organizations, advanced the awareness of one million attendees about people-powered transportation advocacy, bicycle culture, art, and music causes while striving to address gender and diversity equity in talent booking and leadership. His collaborations with artists, community partners, and national media outlets made sustainability and safety communications memorable across multiple platforms for more nationwide initiatives. He commissioned solar and bio power systems, and helped design waste and water reduction programs for festivals that remain state-of-the art.
Currently, Majestic Collaborations works with Denver Arts & Venues on their Denver Music Strategy implementation which has recently garnered a partnership grant from Performing Arts Readiness (funded by the Andrew W. Mellon Foundation) to be a regional circuit host in emergency preparedness planning practices for cultural entities. Through this partnership, he developed the Arts & Cultural Network for Emergency Preparedness survey and study to help develop new models for hands-on skill-sharing between event and festival production personnel and local agencies through power, waste, water, food and infrastructure systems, FEMA ICS integration, audience communications and community empowerment. By nature, performing arts and cultural entities are community hubs and often serve vital roles in disaster response and recovery; advanced planning, networking and resourcing within these groups enhances resilience for entire communities.
[Programming descriptions are generated by participants and do not necessarily reflect the opinions of SXSW.]
Events featuring Matthew Kowal
Mar 15, 2019
5:00pm — 6:00pm