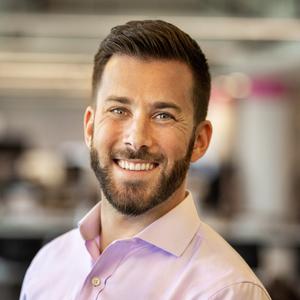 Jake is Senior Federal Policy Manager at Lyft, focusing on the company's innovative partnerships in healthcare, military, and government, along with an issue portfolio that includes autonomous vehicles and privacy & data security.
Jake's prior experience includes Director of Government Relations at the Pew Charitable Trusts and a combined 9 years on Capitol Hill and political campaigns. While on the Hill, he served in various roles, including health policy advisor to former U.S. Senator Mark Udall, later heading up the Senator's legislative strategy as his Legislative Director. He was President Obama's Colorado State Policy Director for the 2012 re-election campaign.
Jake earned his undergraduate degree from the College of William & Mary and holds a Master of Public Policy from The George Washington University.
[Programming descriptions are generated by participants and do not necessarily reflect the opinions of SXSW.]
Events featuring Jake Swanton
Mar 12, 2019
11:00am — 12:00pm
Presented by
IDEO.org and Robert Wood Johnson Foundation
Mar 12, 2019
5:00pm — 6:00pm
Presented by
U.S. Department of Transportation
Events featuring Jake Swanton
Mar 12, 2019
11:00am — 12:00pm
Presented by
IDEO.org and Robert Wood Johnson Foundation
Mar 12, 2019
5:00pm — 6:00pm
Presented by
U.S. Department of Transportation