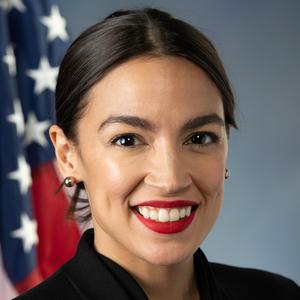 Congresswoman Ocasio-Cortez was born in the Bronx to two working-class parents. Her father was a small business owner from the South Bronx. Her mother was born in Puerto Rico—growing up around a large family near Arecibo. Her mother cleaned homes and everyone pitched in on the family business.
From an early age, Alexandria grew up with a deep understanding of income inequality. The state of Bronx public schools in the late 80s and early 90s sent her parents on a search for a solution. She ended up attending public school in Yorktown—40 minutes north of her birthplace. As a result, much of her early life was spent in transit between her tight-knit extended family in the Bronx and her daily student life. It was clear to her, even then, that the zip code a child was born in determined much of their destiny. The 40-minute drive represented a vastly different quality of available schooling, economic opportunity, and health outcomes.
Alexandria went on to study at Boston University, where she earned degrees in Economics and International Relations. While there, she worked for the late Sen. Kennedy handling foreign affairs and immigration casework for constituent families.


Programming descriptions are generated by participants and do not necessarily reflect the opinions of SXSW.
Events featuring Alexandria Ocasio-Cortez
Mar 9, 2019
5:00pm — 6:00pm