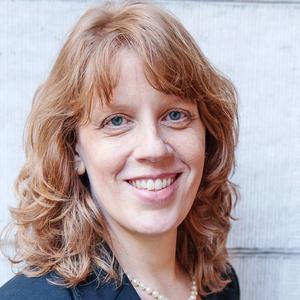 Manya Chylinski is a survivor of the 2013 Boston Marathon bombing. Manya's life was violently altered, along with the lives of hundreds of others, while a spectator at the finish line of the Boston Marathon on the afternoon of April 13, 2013. However, her injuries could not be treated by first responders. As she returned to her daily life, she struggled with fear and anxiety, and found herself without an appetite and unable to concentrate on work. She experienced visions of explosive events occurring while doing things like attending the theater and waiting for the subway. It took recognizing that she was not merely a witness but also a victim to get help.
While the media and the public focused on survivors with physical injuries, little mention was made of the hundreds who walked away from the finish line suffering from psychological and emotional trauma or who later developed symptoms of PTS (post-traumatic stress). Although invisible in the media, witnesses of mass violence commonly suffer mental health injuries, particularly when they are unprepared for the violence and powerless to prevent it. How do you help the invisible victims of mass violence like the Boston Marathon bombing?
As a speaker and a writer, Manya's mission is to spread the word about how some survivors of mass violence appear unharmed but actually experience very real mental health injuries. She is passionate about helping audiences understand trauma, find their strengths, build resiliency, and navigate through change.
[Programming descriptions are generated by participants and do not necessarily reflect the opinions of SXSW.]
Events featuring Manya Chylinski