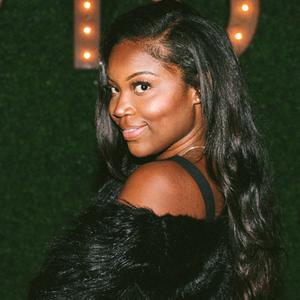 Courtney Couch is a business woman who is passionate about many things, but these three top her list are: making meaningful connections; building better brands; and strengthening our community.
Graduating from UNC-CH in 2008, North Carolina native Courtney founded C.Luxury Lifestyle Management, LLC providing event, personal assisting and PR services to professional athletes.
In 2011, Courtney began graduate school at NYU where she earned her masters in Corporate Communication & PR in 2013. Upon completing her masters, Courtney moved to Los Angeles where she decided to reinstate her company to do business as c.luxe.
Courtney has partnered with some of the best and brightest talent and some of the world's most recognizable brands, including Puma, Disney's Back Panther, Footaction, and Monster. Her clientele is diverse—from athletes and entertainers to influencers and lifestyle brands—and my services are custom. Through c.luxe, Courtney offers game-changing marketing strategy—everything from events, partnerships, and sponsorships to introductions, investment opportunities, and outreach.
Some of her clients have included Travis Scott, YG, Sheck Wes, Rodger Saffold, Josh Smith and Glen "Big Baby" Davis. Most notably branded NFL Veteran as thought leader within eSports community helping Saffold be nominated for the ""Walter Peyton Man of The Year Award' by the NFL for the 2018 season.
In addition, Courtney conceptualized 40z & Waffles, a Sunday brunch event established in LA the summer of 2014. Attendees have included Justin Bieber, Joe Johnson, Kevin Durant, YG, Travis Scott, and Chantel Jefferies just to damn a few. The Source Magazine recently deemed the brunch "One of The Hottest New Brunch Parties".
Courtney loves creating new recipes, spending time with her family and adventuring to new countries with her friends.


Programming descriptions are generated by participants and do not necessarily reflect the opinions of SXSW.