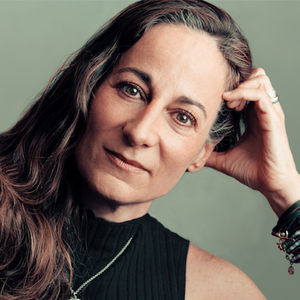 Laeta Kalogridis is a screenwriter and producer of television and feature films. She is a graduate of Davidson College in North Carolina; University of Texas at Austin's Michener Center for Writers; and the UCLA School of Theater, Film and Television's MFA program.
She has been a working writer for over 20 years now, and has watched the industry evolve from a place where she was considered an interesting oddity for writing genre (the phrase "you write like a man" was used with surprising and somewhat depressing regularity) to a field where women, people of color and other marginalized voices are starting to be recognized for the depth and breadth of their talent in all areas of filmed entertainment.
She looks forward to seeing, and helping galvanize, even more change in the industry going forward. Change is good.
Her writing credits include ALEXANDER (directed by Oliver Stone), SHUTTER ISLAND (directed by Martin Scorsese), uncredited rewrites on the first X-MEN and the first TOMB RAIDER, as well as the creation of the Netflix television show ALTERED CARBON. She also created the tv shows BIRDS OF PREY and BIONIC WOMAN .
Her producing credits include the films WHITE HOUSE DOWN (directed by Roland Emmerich), THE HOUSE WITH A CLOCK IN ITS WALLS (directed by Eli Roth) and AVATAR (directed by James Cameron).
She lives in Los Angeles with her spouse, kids and a surprising number of pets, all of whom are very helpful in the writing process.
[Programming descriptions are generated by participants and do not necessarily reflect the opinions of SXSW.]
Events featuring Laeta Kalogridis