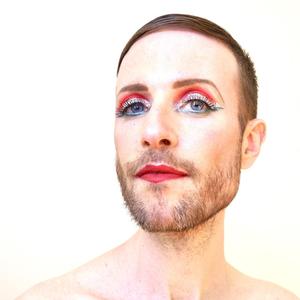 Jeffrey Marsh was the first openly nonbinary activist to appear on national television. Jeffrey is also the first nonbinary author with a "Big 5" publisher, Penguin Random House. Jeffrey created the best-selling self-esteem classic 'How To Be You,' which topped O Magazine's Gratitude Meter and was named an Excellent Book of 2017 by TED-Ed. 'How to Be You' revolutionized publishing categorization as the first book to seamlessly combine three genres: memoir, workbook, and spiritual self-help. Jeffrey is a precepted facilitator in the Soto Zen tradition of Buddhism.
Jeffrey is the world's foremost commentator on nonbinary activism in America, and reports on LGBTQ issues for Dutch National News channel RTL-TV, NewsmaxTV and the BBC. Jeffrey is a Cultural Consultant in Non-Binary Affairs for New York University, the office of Chirlaine McCray (New York City's First Lady), GLAAD, MTV, Condé Nast's 'Them' and Teen Vogue. As an author, Jeffrey was the first prominent public figure to advocate the use of they/them pronouns for gender non-conforming people. Jeffrey also upended decades of fashion tradition as the first non-binary model to be a bride, in Cotton Bride's gown lookbook of 2016.
Jeffrey maintains a robust social media following with a positive and inclusive message. Jeffrey was named Viner of the Year by CBS and was the first to be awarded the title "Transgender Superheroine" by Digg.
[Programming descriptions are generated by participants and do not necessarily reflect the opinions of SXSW.]
Events featuring Jeffrey Marsh
Mar 11, 2019
12:30pm — 1:30pm
Events featuring Jeffrey Marsh
Mar 11, 2019
12:30pm — 1:30pm