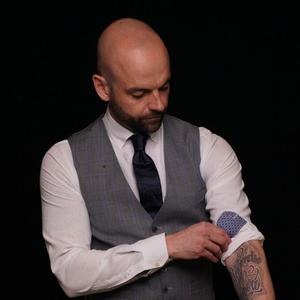 Matthew Morgan is the co-founder of many different companies including, Reef Dispensaries, Slapps Underwear, Ignite Cannabis Co, Tryke companies, Bloom Dispensaries, Green Axis Capital Corp. as well as many others.
Hailing from Missoula, Montana, Morgan excelled in real estate at a young age until the recession led him to rethink his career, leading him into cannabis. In just ten months, his new cannabis business grew to a 15,000 square foot operation and was one of the largest in Montana.
After state legislature caused Morgan to shut down his business, he opened a chain of hydroponics stores in Arizona. After establishing local connections, he was able to acquire one of only 131 marijuana business licenses in the state.
He and a partner started Bloom Dispensaries, and in under a year, Bloom had over 100 employees and garnered over $1 million in sales per month. After trying to sell Bloom to a private investor, Morgan left the company to partner with the investor and started Reef Dispensaries and Tryke Industries. Reef currently runs six retail locations, two manufacturing plants, and two laboratories in Nevada and Arizona, with over 400 employees.
Morgan now does consulting work all over the globe for several different business ventures. He continues to enjoy cannabis and the many benefits it provides to his daily life.


Programming descriptions are generated by participants and do not necessarily reflect the opinions of SXSW.
Events featuring Matthew Morgan
Events featuring Matthew Morgan