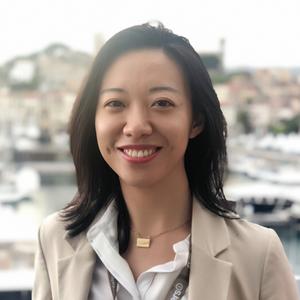 Lin Che is a curator focusing on multi-reality story-driven content in the realm of the new media and contemporary art.
She is the curator of the Beijing International Film Festival for VR Section, the former curator of Sandbox Immersive Festival, which are two of the most influential festivals in China featuring cutting-edge immersive content in new media.
Beside film festivals, she has worked with galleries and spaces, such as Serpentine Gallery Summer Pavilion in Beijing, Blue Note Beijing, to curate premium VR events.
After received the PhD on film studies from Peking University, her postdoc research fellowship in Research Center for Cultural Policy of Chinese Academy of Social Sciences (CASS) centres around film festival studies and new media studies such as VR/AR/MR. She has been a frequent participant in the international film festivals, such as Sundance, Berlinale, SXSW, Cannes, Venice Film Festival etc, generating multiple contributions to academic journals on film festivals strategy and new media studies in the realm of international film festivals and beyond.
She is now teaching at the Communication University of China.
Events featuring Lin Che
Mar 12, 2019
11:00am — 12:15pm