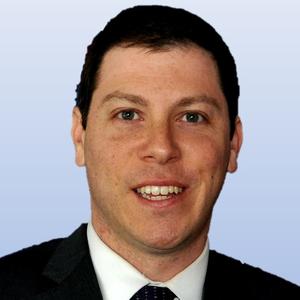 J. David Grossman serves as Executive Director of the GPS Innovation Alliance, an organization dedicated to protecting, promoting and enhancing the use of GPS.
Previously, Mr. Grossman spent nearly a decade in public service, including serving as Chief of Staff to FCC Commissioner Mignon Clyburn. While at the FCC, Mr. Grossman was responsible for managing the policy agenda, strategy and messaging for the Commissioner, including the development of a 13-city #ConnectingCommunities listening tour.
Prior to the FCC, Mr. Grossman served as Legislative Director and Senior Advisor for Technology Policy to Rep. Anna Eshoo of Silicon Valley. In this role, he served as chief advisor to the Ranking Member of the Subcommittee on Communications and Technology, managing a portfolio of issues ranging from broadband access and privacy to public safety and Internet governance. Mr. Grossman began his time on Capitol Hill as Technology Counsel to the U.S. House Small Business Committee under the leadership of Rep. Nydia Velázquez. During this time, he served as the Committee's lead advisor on technology and telecommunications policy.
Mr. Grossman earlier worked for the Consumer Technology Association (CTA) as a member of the organization's government affairs team. Mr. Grossman began his career as a research analyst at Kellogg, Huber, Hansen, Todd, Evans & Figel, P.L.L.C., where he supported the firm's telecommunications practice.
Mr. Grossman holds a Master's Degree in Public Policy from George Mason University and a B.A. in Political Communication from George Washington University's School of Media and Public Affairs.
[Programming descriptions are generated by participants and do not necessarily reflect the opinions of SXSW.]
Events featuring David Grossman
Events featuring David Grossman