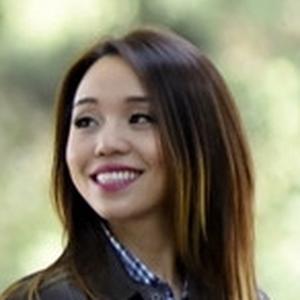 Theresa Won is an independent producer with a focus on cultivating and showcasing emerging, diverse voices across TV, film, and digital. In her previous role as Director of Production and Acquisitions at Myriad Pictures, a leading independent production company, she supervised a wide slate of projects through all stages of development and production.
While at Myriad, Theresa was instrumental in acquiring and producing The Last Word starring Shirley MacLaine and Amanda Seyfried directed by Mark Pellington (Arlington Road). The film premiered worldwide at the 2017 Sundance Film Festival ahead of its theatrical release via Bleecker Street. She also served as Executive Producer on Holiday Joy starring Bailee Madison which premiered on Freeform.
She has worked on a number of other films such as The Queen Of Spain starring Penelope Cruz, Ned Benson's The Disappearance of Eleanor Rigby starring Jessica Chastain and James McAvoy, an official selection at the Cannes Film Festival (Un Certain Regard), and Frontera starring Ed Harris and Michael Pena. Other titles include Barney Thomson starring Emma Thompson, Richard Loncraine's Five Flights Up starring Diane Keaton and Morgan Freeman, and You're Not You starring Hilary Swank and Emmy Rossum.
Theresa is actively involved with organizations like Women In Film and Women In Entertainment and has spoken on panels including the annual WIE Fall Summit and at festivals around the world such as RioMarket in Brazil. She is also an alumnus of the Sundance Film Institute/Women In Film Finance Intensive. Most recently, Theresa has taken on a consulting role with a screenwriting fellowship to curate a roster of talented diverse voices to develop and package IP across multiple platforms and genres.
Previously, Theresa was at Intellectual Property Group, a prestigious literary management company.
Events featuring Theresa Won
Events featuring Theresa Won