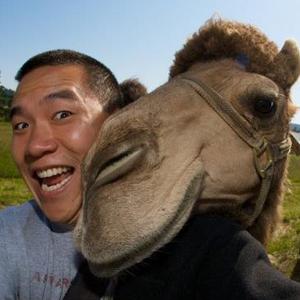 Eric Cheng is the Head of Immersive Media for Oculus Experiences at Oculus (Facebook), and is an award-winning photographer, technologist, drone expert, and author. Caught between technical and creative pursuits, Eric holds bachelor's and master's degrees in computer science from Stanford University, where he also studied classical cello performance. He leads regular photography expeditions and workshops around the world, and has spoken internationally at events including TEDx, the Churchill Club, DEFCON, NASA UTM, Photoshelter Luminance, Photographers@Google, CES, NAB, SXSW, AsiaD, Creative Mornings, ICCCP, DEMA, and others.
Eric is involved in ocean conservation, and has served on the Board of Directors of Shark Savers (now part of WildAid) and the Board of Advisors of Sea Shepherd Conservation Society. He is on the Board of Directors of WeRobotics  (and the UAViators Humanitarian UAV Network). Eric is the author of the


Programming descriptions are generated by participants and do not necessarily reflect the opinions of SXSW.
Events featuring Eric Cheng
Mar 12, 2019
9:30am — 10:30am
Events featuring Eric Cheng
Mar 12, 2019
9:30am — 10:30am