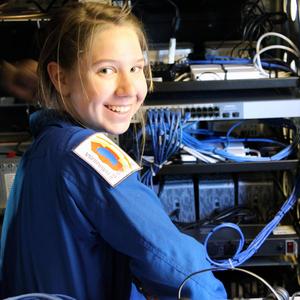 Brigitte Berman is the founder and CEO of Pearl Star Entertainment, a virtual reality, development company in the gaming and healthcare fields. The company has multiple patents pending on their groundbreaking technology, which is revolutionizing wellness at a mass-market level with state of the art, low-cost cures for mood, personality, neural-development and degenerate disorders. Many of these conditions were previously thought to be untreatable.
Prior to, at age 14, she wrote the book Dorie Witt: A Guide to
Surviving Bullies and has since reached over six million people
speaking around the world, alongside notable activists and politicians
like Secretary of Defense, Chuck Hagel. She has lobbied and testified
in congress for anti-bullying, educational reform and was instrumental
in passing and implementing legislation in the state of Massachusetts.
Brigitte is also the youngest person ever to participate in a NASA mission and is a proud recipient of the NASA Ames Award for Group Achievement. Additional science work includes imaging of solar eclipses and of space flight at SpacePort America for Virgin Galactic. In 2017, she premiered her short film Grey Lands at Cannes Film Festival. What's next? Brigitte is currently launching a joint endeavor to be announced early 2019 involving space flight and fringe exploration!
[Programming descriptions are generated by participants and do not necessarily reflect the opinions of SXSW.]
Events featuring Brigitte Berman
Mar 13, 2019
12:30pm — 1:30pm
Events featuring Brigitte Berman
Mar 13, 2019
12:30pm — 1:30pm