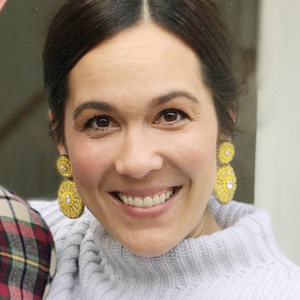 Josie is a Senior Design Manager at Slack, a collaboration hub designed to make your working life simpler, more pleasant, and more productive. She leads the web team to achieve creative excellence, build cohesive systems, and align marketing and product experiences. Her team's primary focus is on customer acquisition and product education.
The tech industry is strongly associated with a 'hustle, improve, and iterate' mentalit—but Josie has found the most success (from her team and from user feedback) building experiences that consider the details. At Slack, the team spends a lot of time and energy working on accessibility and internationalization to bring the most thoughtful experience to each and every unique viewer.
Josie has a combined 14+ years of agency and tech (brand and product) experience. Prior to her role at Slack, she worked at Twitter and NerdWallet, was honored to be a Designer Fund Bridge Fellow, and spent over seven years working in advertising in Indianapolis.
[Programming descriptions are generated by participants and do not necessarily reflect the opinions of SXSW.]
Events featuring Josie Jeffries
Events featuring Josie Jeffries