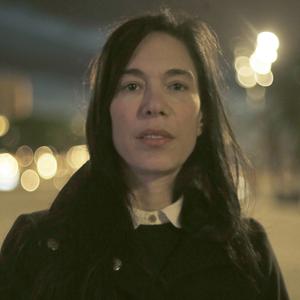 Ramaa Mosley is the Executive Creative Director of Adolescent, connecting talented young directors with brands looking to speak to a young audience. She is a director and writer who made her first film at the age of 16 years-old, winning the prestigious United Nation's Global 500 Award. At Adolescent, Ramaa mentors young creators, develops scripts and curates the roster and platform, working with talent to develop and hone their point of view and skill. She is also known for her TED talk "The Power of Adolescent Directors."
While still in high school, Mosley began directing professionally and has been mentoring young directors ever since. Mosley was inspired to create Adolescent when she saw the unique power of the visionary work her 11 and 13 year-old mentees were creating.
Over the past twenty years, Mosley has directed hundreds of award winning commercials and most recently the feature film "Tatterdemalion" starring Levin Ramblin.


Programming descriptions are generated by participants and do not necessarily reflect the opinions of SXSW.
Events featuring Ramaa Mosley
Mar 10, 2019
11:00am — 12:00pm
Events featuring Ramaa Mosley
Mar 10, 2019
11:00am — 12:00pm