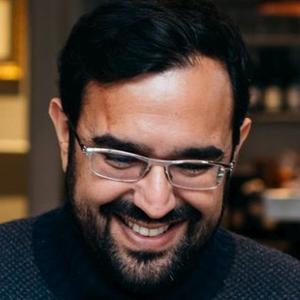 Azeem Azhar is an entrepreneur, investor and adviser with a two-decade career in technology.
He runs the highly-cited newsletter, Exponential View, which covers the societal implications of technology and is a totemic source for the investors, entrepreneurs and policy-makers. Azeem is the Senior Advisor on AI to the CTIO of Accenture. Azeem also advises breakthrough entrepreneurial firms, including Kindred Capital, Onfido, Ocean Protocol & ReInfer; as well as the Harvard Business Review.
Previously, he's been an award-winning entrepreneur founding the VC-backed, PeerIndex, which was acquired in 2014. He's also invested in more than 30 startups, with exits to Microsoft & Amazon, amongst others. The early part of Azeem's career took him to journalism, where he covered technology at The Guardian and The Economist. Azeem has also had strategy and innovation roles at the BBC and Thomson Reuters, and was on a non-executive board at Ofcom, the UK's converged communications regulator.


Programming descriptions are generated by participants and do not necessarily reflect the opinions of SXSW.
Events featuring Azeem Azhar
Mar 10, 2019
12:30pm — 1:30pm
Presented by
Accenture Interactive
Mar 11, 2019
11:00am — 12:00pm
Events featuring Azeem Azhar
Mar 10, 2019
12:30pm — 1:30pm
Presented by
Accenture Interactive
Mar 11, 2019
11:00am — 12:00pm