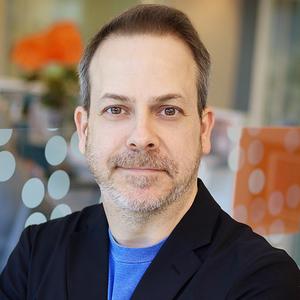 ERIC ASCHE BIO

As the CMO of Truth Initiative, Eric is credited with developing some of the most successful, life-saving public education campaigns in history. The truth brand is ubiquitous in pop culture and was named one of the top campaigns of the 21st Century by AdAge.

Before joining Truth Initiative, Eric was at GSD&M in Austin, Texas. There, he worked on a portfolio of brands that included AT&T, Southwest Airlines and Rolling Stone.

Prior to that, Eric was part of a business development team at a technology start-up during the dot-com boom…and bust. You can ask him about lessons learned over a beer.

Eric is known as a creative leader and was named a top health influencer by PRWeek in 2016. He is attached to campaigns that have won hundreds of industry awards over the years, and most importantly, have been credited with saving hundreds of thousands of young people from becoming addicted to cigarettes.
Eric currently lives in DC with his wife, Francine, and three small boys George, Hank & Ike. As such, he consumes copious amounts of coffee.
Events featuring Eric Asche
Mar 11, 2019
9:30am — 10:30am
Mar 13, 2019
11:00am — 12:00pm
Events featuring Eric Asche
Mar 11, 2019
9:30am — 10:30am
Mar 13, 2019
11:00am — 12:00pm