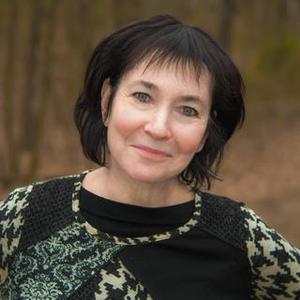 Lisa is the Producer of Adult Programs at the Museum of Science in Boston. For more than a decade, she has spearheaded innovative programming directions designed to attract new adult audiences to the Museum.

Her When Science Meets Art initiative explores the intersection of art, science, and technology through interdisciplinary experiences, and has ranged from Waiting Rooms, an interactive, physical game installation; radio show events with Radiolab and You're the Expert; fashion shows and exhibits of interactive wearable technology; live music/projection/audio collage experiences about race or climate change; music performed by robot instruments; and most recently, to immersive nightlife experiences in the Museum's state-of-the-art Planetarium.
For her Celebrity Science Series, she has brought cultural luminaries to the Museum, such as musician Rosanne Cash with neuroscientist Dan Levitin (musical conversation about music's effect on the brain), actor and writer Anna Deveare Smith (performance-talk about race in America), and world-renowned pickpocket Apollo Robbins (neuroscience and the art of manipulating awareness).
Let's Talk About Food examines food and water through the lenses of science, history, nutrition, politics, and art, including live shows of the popular Gastropod podcast.
On Being Human programs have investigated epigenetics, brain plasticity, the gut-brain axis, mental illness, medical uses of hallucinogens, transgender youth, how awareness of our mortality affects human behavior. Upcoming programs cover cyborgs and transhumanism, robot sex, information terrorism, and cyberwarfare.
An award-winning independent film/video producer-director-editor, Lisa previously created long and short films, music videos, documentaries, video artworks, video installations, exhibitions, and workshops in Boston, New York, and Los Angeles. Her film/video work has been exhibited in museums around the world.
[Programming descriptions are generated by participants and do not necessarily reflect the opinions of SXSW.]
Events featuring Lisa Monrose
Mar 9, 2019
3:30pm — 4:30pm
Events featuring Lisa Monrose
Mar 9, 2019
3:30pm — 4:30pm