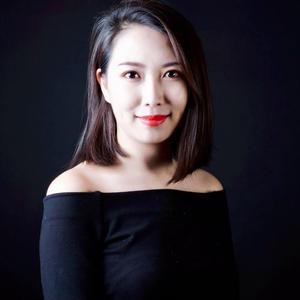 Jenny Guo is the co-founder of LumiereVR, who is dedicated to using Virtual Reality (VR) to bridge the gaps between tech, arts, and design. Ms. Guo is a cross-border creative producer, digital art collector and tech entrepreneur. She has been named on Forbes 30 under 30 twice for Asia and China in 2018 and is selected to be the top 5 female entrepreneurs in XR in China in 2019.
Backed by HTC ViveX and TechStars, her company LumiereVR won the top 10 VR projects in China. LumiereVR has strived to bring Virtual Reality to everyday life. Today LumiereVR's flagship VR cinemas can be seen in Aquariums, Museums, and major sports arenas across America including a 230 seats VR theater at Madison Square Garden.
Furthermore, LumiereVR is also bringing VR art installations and contents to high foot-traffic malls and galleries in China. LumiereVR acquired Montreal based Data Analytics company RetinadVR in 2018 to deliver a series of new tracking software into the distribution tech stack.
Ms. Guo majored in Electronic Art and Political Studies at Bard College and later studied Creative Producing at Columbia University. Prior to joining the VR industry, Ms. Guo had extensive experience in auction houses and art dealing between China and the U.S.
Ms. Guo has spoken at multiple conferences including Harvard Graduate School of Design, J.P Morgan, Berkeley law school, TEDxBohaibay, and Wharton School of Business.
[Programming descriptions are generated by participants and do not necessarily reflect the opinions of SXSW.]
Events featuring QinYa (Jenny) Guo