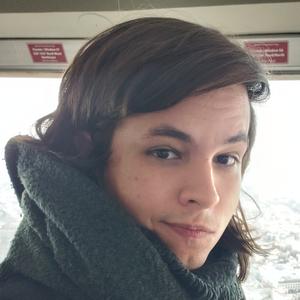 Lucas Rizzotto is an award-winning immersive creator, artist, composer and technologist. One of the leading creative forces of VR, Lucas consistently pushes the boundaries of computer interaction and storytelling, pioneering new genres of narrative and connecting human beings to each other in ways never possible before.
He's currently working on an emotional social network named Where Thoughts Go, designed from the ground up for immersive technologies. The project started out as an art piece which premiered at the Tribeca Film Festival in April, winning the hearts of all the ones who went through the experience, making over 20% of them cry. The startup recently got accepted into the Boost Accelerator program, where Lucas is expanding it into a groundbreaking platform.
Lucas was born in Brazil and grew up on the internet. Now based in the Bay Area, he aims to combine art and technology to create exceptional emotional experiences.


Programming descriptions are generated by participants and do not necessarily reflect the opinions of SXSW.
Events featuring Lucas Rizzotto
Mar 9, 2019
2:00pm — 3:00pm
Mar 11, 2019
9:30am — 10:30am
Mar 13, 2019
5:00pm — 6:00pm
Events featuring Lucas Rizzotto
Mar 9, 2019
2:00pm — 3:00pm
Mar 11, 2019
9:30am — 10:30am
Mar 13, 2019
5:00pm — 6:00pm