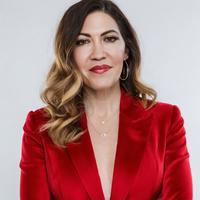 Stacie de Armas is SVP of Diverse Intelligence & Initiatives within Nielsen's Diversity, Equity & Inclusion practice. She is a subject matter expert on diverse audiences and content, focusing on data at the intersection of community, advocacy & entertainment. At Nielsen, she leads the research and development of inclusive thought leadership and business initiatives supporting diverse suppliers, content creators, and brands.
Stacie has served in many roles related to diverse marketing and audience during her tenure at Nielsen. She sits on the Boards of the Hispanic Marketing Council and RespectAbility and has also been the recipient of industry honors such as Imagen Foundation's annual Most Powerful Latinos in Hollywood for her work in Latino representation in content.
In her spare time, Stacie is an adjunct professor of qualitative research at California State University Northridge and formerly at California State University Los Angeles. She received her Master's degree in business from Texas A & M; she is a first-generation Cubana and an advocate for human rights for the people of Cuba. She has two children and lives in Los Angeles, on Tongva ancestral land.
Events featuring Stacie De Armas
Events featuring Stacie De Armas