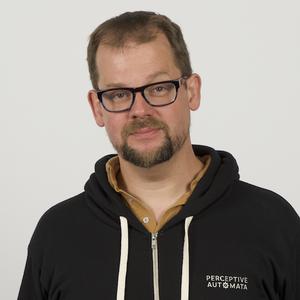 Dr. Sam Anthony is the co-founder and CTO of Perceptive Automata, a company that created a software to solve the biggest problem in autonomous vehicles: understanding humans. Using tools from behavioral science, he is working towards creating a world in which humans and AVs can safely interact with one another.
An ex-hacker, vision scientist, and expert in human cognition, Sam is fascinated by systems, from artificial neural networks to urban transit grids to the human brain. Prior to founding Perceptive Automata, Sam was the Head of Informatics and Infrastructure at The Many Brains Project, a non-profit organization that provides tests of cognition based on the latest research in psychology and neuroscience. Before that, Sam was the Head of Methods and Test Development at TestMyBrain, a non-profit research initiative that provides measurement tools for people to learn about themselves.


Programming descriptions are generated by participants and do not necessarily reflect the opinions of SXSW.
Events featuring Sam Anthony
Events featuring Sam Anthony