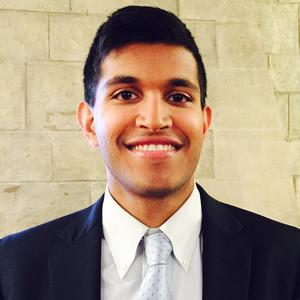 Roshan Sethi, MD, co-creator and writer of Fox's The Resident, is fairly casual about his recent double life (as a new doctor and writer) attributing his interest in screenwriting to a class that he took as an undergraduate at Yale. "Originally I was interested in fiction, and I really wanted to become a novelist when I was in college, but I was never that good at it," he says. "When I took screenwriting, for some reason I found that that was what I was better at."
As a teenager, Roshan and his twin brother volunteered at a local cancer clinic near their hometown of Calgary, Canada. They pushed a cart through the palliative care ward, serving high tea on fine china to patients undergoing cancer treatment. Neither brother had met patients with cancer before. As a first- year med student, he sent an email to a show producer and managed to get a consulting gig for the tv series Black Box. He also traveled to Rwanda to work with the nonprofit Partners In Health. Roshan is a graduate of Yale University and Harvard Medical School.


Programming descriptions are generated by participants and do not necessarily reflect the opinions of SXSW.
Events featuring Roshan Sethi
Mar 10, 2019
12:30pm — 1:30pm
Events featuring Roshan Sethi
Mar 10, 2019
12:30pm — 1:30pm