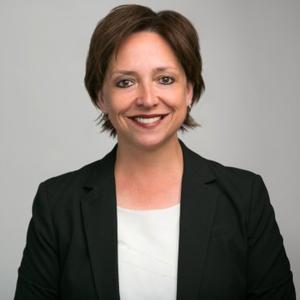 Recognized as one of the top 25 women in the U.S. to shape defense policy, Wendy R. Anderson brings 20 years of experience in national and international security to her position as General Manager, Defense & National Security, at SparkCognition.
Anderson served in the Obama administration in key leadership positions for the Departments of Defense and Commerce: Deputy Chief of Staff to Defense Secretary Chuck Hagel, Chief of Staff to Deputy Secretary of Defense Ash Carter, and Chief of Staff to Commerce Secretary Penny Pritzker.
Previously, she held senior positions in the U.S. Senate, on both the Intelligence and Homeland Security Committees. Anderson was twice awarded the Department of Defense Medal for Distinguished Public Service, the Department's highest civilian service award. A graduate of Harvard and Columbia universities, Anderson specializes in South Asia and the Middle East.


Programming descriptions are generated by participants and do not necessarily reflect the opinions of SXSW.
Events featuring Wendy R Anderson
Mar 11, 2019
12:30pm — 1:30pm
Presented by
Capital Factory
Events featuring Wendy R Anderson
Mar 11, 2019
12:30pm — 1:30pm
Presented by
Capital Factory