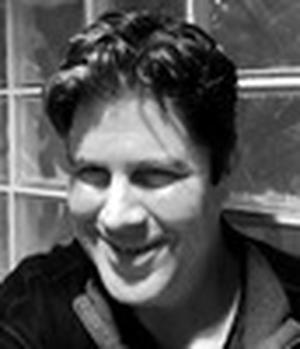 As a Creator, Writer and Producer, Brent has more than 25 years of experience in entertainment across all platforms. In traditional media, Brent has worked with nearly all the major studios and networks with a passionate focus on science fiction and fantasy, including projects such as "Star Trek: Enterprise", "Star Wars: The Clone Wars" and the cult series, "Dark Skies." Currently Brent is writing on "Star Wars Rebels."
In games, Brent has worked across all platforms -- console, PC, social & mobile -- as a Narrative Designer and Writer for some of the top companies in the business such as Electronic Arts, SCEA, ngmoco, Zynga and 343 Industries, compiling credits on "Command & Conquer 3: Tiberium Wars," "Empires & Allies" and "HALO 4." Brent worked as a writer and narrative designer on Telltale's acclaimed, "Tales from the Borderlands," along with their upcoming "The Walking Dead (featuring Michonne)" game series. Brent is currently working as Narrative Designer & Writer on "Legacy of the Beast," Roadhouse Interactive's epic mobile RPG for Iron Maiden.
Combining his linear media talents and interactive knowledge, Brent founded Electric Farm Entertainment, a leading digital media company, where he created and produced four award-winning multi-platform web series, working with a range of brand partners including Sony and NBC to Microsoft and Kodak. ""Valemont," Brent's last EFE project, was produced for MTV & Verizon and set the standard in revenue and reach for original transmedia properties.
Brent's latest entrepreneurial endeavor is Artifact Technologies, a Seattle-based mobile development lab working on Mixby, a dynamic, location-based platform that brings purpose to places.
Specialties: Writing, producing, consulting, brainstorming, lecturing and designing presentations.
[Programming descriptions are generated by participants and do not necessarily reflect the opinions of SXSW.]
Events featuring Brent Friedman
Mar 8, 2019
3:30pm — 4:30pm
Events featuring Brent Friedman
Mar 8, 2019
3:30pm — 4:30pm