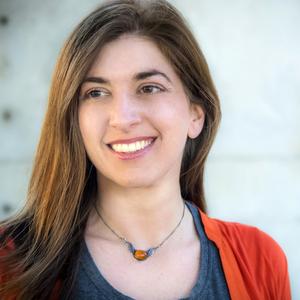 SXSW talk: Divorce à la Facebook: Kids Trapped in the Middle
5:30pm Sunday, March 10th.
https://schedule.sxsw.com/2019/events/PP90978
Currently directing and producing the documentary "Erasing Family" exposing the trauma children suffer when a loving parent is erased by the divorce courts, a problem that effects over 22 million families in the US alone. It is finishing post-production and has an Oscar-winning team as well as over 21,000 Facebook followers. For her work in reuniting families, Gentile was named an Architect of Change by Maria Shriver. Ginger crowdfunded over $400,000 allowing the film to be shot in over 12 locations in the US, Canada, Europe and Argentina.
Ginger Gentile´s films change how the audience views the world via entertaining storytelling. She is best known for directing "Erasing Dad" (Borrando a Papá, 2014) and "Goals for Girls: a story of women with balls" (Mujeres con Pelotas, 2014). Both features focus on gender stereotypes: "Erasing Dad" follows fathers fighting to be dads after divorce and "Goals" follows slum girls fighting to play a sport off limits to women in Argentina: soccer. "Erasing" was censored in Argentina due to its brutal exposé of family courts and the controversy spurred child custody reforms. A graduate of Columbia University, she lived in Argentina for 13 years where she ran a production company before returning to the US.
[Programming descriptions are generated by participants and do not necessarily reflect the opinions of SXSW.]
Events featuring Ginger Gentile
Events featuring Ginger Gentile