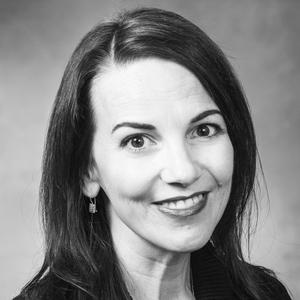 Julianne Holt-Lunstad is a Professor of Psychology and Neuroscience, and the Director of the Social Neuroscience lab, at Brigham Young University. Professor Holt-Lunstad is also an Adjunct Professor in the Iverson Health Innovation Research Institute at Swinburne University of Technology In Melbourne Australia.
Dr. Holt-Lunstad's research is focused on the long-term health effects of social connection. Her work has been seminal in the recognition of social isolation and loneliness as risk factors for early mortality. She has worked with government organizations aimed at addressing this issue. She has provided expert testimony in a US Congressional Hearing, expert recommendations for the US Surgeon General Emotional Well-Being in America Initiative, and served as a member of the technical working group for the UK Cross Departmental Loneliness Team. She also serves as a scientific advisor for the Australian Coalition to End Loneliness, the Foundation for Art & Healing, and research advisory panel for AARP Services, Inc. and United Healthcare. She has been awarded the Citation Award for Excellence in Research by the Society of Behavioral Medicine, the George A. Miller Award from the American Psychological Association, Karl G. Maeser Award, Mary Lou Fulton Young Scholar Award, Marjorie Pay Hinkley Endowed Chair Research Award, and is a Fellow for the Association of Psychological Science. Her work has been highlighted in the BBC 100 Breakthrough Health Discoveries in 2015, and has been covered in the New York Times, The Washington Post, Time Magazine, Scientific American, This American Life, The Today Show, and other major media outlets.
Originally from St. Paul Minnesota, she has lived in California, New Mexico, and the Netherlands. She currently lives in Salt Lake City, UT where she loves to ski.
Events featuring Julianne Holt-Lunstad
Mar 8, 2019
12:30pm — 1:30pm
Mar 8, 2019
5:00pm — 6:00pm
Events featuring Julianne Holt-Lunstad
Mar 8, 2019
12:30pm — 1:30pm
Mar 8, 2019
5:00pm — 6:00pm