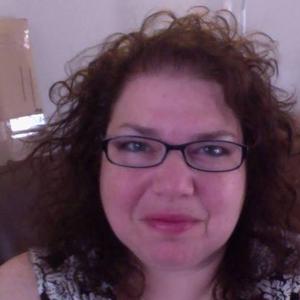 Dawn Fallik is an award-winning medical reporter specializing in database analysis, and an associate professor at the University of Delaware.
She has spent the past year working on a book (Generation Lonely) about the medical and mental consequences of loneliness, interviewing researchers, counselors and people who describe themselves as isolated or lonely. One man said she was the first person he'd actually spoken to in more than a month.
Dawn worked for The Associated Press, the St. Louis Post-Dispatch and The Philadelphia Inquirer's medical desk. She continues to write medical and science stories for the Sierra Club, the Wall Street Journal, the Washington Post and Neurology Today.
Although she's mainly a medical reporter, she also blogged two Olympics and many fantastically terrible television shows for The Wall Street Journal. She's interviewed MacArthur "Genius" grant winners, Supreme Court justices and Barry Manilow (he's delightful.)
She joined UD in September 2007, and was director of the journalism program at the University of Delaware from 2009-2013. She teaches STEM majors how to communicate information to the public using a variety of media platforms. Her "Words for Nerds" seminar series, aimed at doctoral students, starts in February.
Originally from Washington D.C., she has lived in Kansas, Wisconsin, Missouri (St. Louis and Columbia), New York (Albany and NYC), Boston, London, and Berkeley. She now resides in West Philadelphia and is bitter that Will Smith never calls or comes to visit.
[Programming descriptions are generated by participants and do not necessarily reflect the opinions of SXSW.]
Events featuring Dawn Fallik
Mar 8, 2019
12:30pm — 1:30pm
Mar 8, 2019
5:00pm — 6:00pm
Events featuring Dawn Fallik
Mar 8, 2019
12:30pm — 1:30pm
Mar 8, 2019
5:00pm — 6:00pm