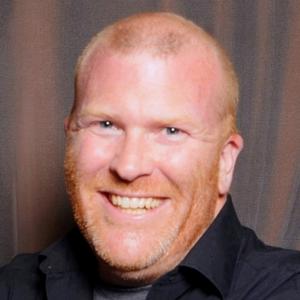 Ryan is currently the Director of Consumer Products at Encyclopedia Britannica. He is responsible for leading and working with teams to reshape the way the world sees and experiences Britannica content. The offerings are expanding into new digital media channels and content offerings to meet the growing needs of our readers. You can see the work that him and his team are doing at http://www.britannica.com and the soon-to-be-relaunched http://kids.britannica.com.
Ryan is also seasoned project & program manager with 10+ years of experience in leading multi-discipline and multi-level team management - specifically within the digital agency environment. His expertise in managing multi-million dollar accounts includes collaborating with broad-experienced groups consisting of strategists, account planners and directors, user research and experience architects, creative/art directors & designers, engineers and developers for various digital initiatives. Ryan has worked with a broad range of fortune 100/500 clients across multiple industries including: MillerCoors, JCPenney, Kelloggs, Kraft Foods, AT&T, Dell, McDonalds, State Farm, General Electric, Discover Card. Ryan has also been involved with multiple photo/video shoots, packaging & print design, interactive television, and public relations initiatives.
Ryan has also functioned as an executive producer to over 100+ Flash, Shockwave and Unity games aimed at the 6-12 year olds. He was involved with and responsible for concepting, creative oversight, high level budget and timelines. The role required Ryan to function as the go-between various game vendors and key client stakeholders to insure on-brand, on-time and on-budget delivery. Ryan has also been involved with the development and marketing of a children's educational games.
Ryan received his B.F.A. in Digital Arts from the University of Arizona, with a diverse curriculum covering on film, animation, digital arts & graphic arts.
[Programming descriptions are generated by participants and do not necessarily reflect the opinions of SXSW.]
Events featuring Ryan Bond
Events featuring Ryan Bond