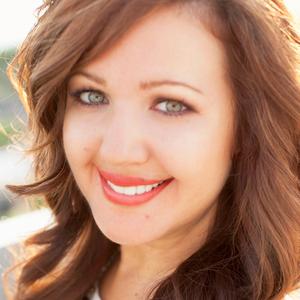 Sara previously held senior positions in entertainment including Executive Director of Interactive Marketing at Paramount, VP of Digital Marketing at MGM, and CEO and Co-Founder of NowLive which was acquired by Live Media Group in 2013. Recognizing that women have to champion each other rather than allow each other to feel threatened by each other, Sara founded Women Rising, which is dedicated to empowering women and girls through content and experiences and "One of the Most Innovative, Interesting, and Purpose-Driven Women Led Startups to Watch" by Inc Magazine.
Sara directed and produced the first TEDxAustinWomen, which became the #1 globally viewed TEDxWomen 2013 event in the world. After meeting Lizzie Velasquez during TEDxAustinWomen, Sara and Women Rising secured Lizzie's rights to tell her story. Sara's directorial debut, "A Brave Heart: The Lizzie Velasquez Story", premiered and won the audience award at SXSW and followed with winning awards at every festival it played, secured global distribution, and qualified for the Academy Award.
In January 2017, Sara directed and produced the rally of the Women's March of Texas which became the largest gathering of women in Texas history, executive produced March for our Lives NYC, and the United State of Women Summit led by Former First Lady Michelle Obama. Sara directed and produced "ProtectHer", a first of its kind sexual assault prevention film series, executive produced the award-winning "Tightly Wound" acquired by Conde Nast, and is currently making "We Go Higher: A Documentary of Hope" featuring survivors and surviving loved ones from the tragedies of 9/11, Sandy Hook, Orlando, Manchester, Las Vegas, and Parkland. Sara is a member of the Producer's Guild of America, was selected to attend The White House Women Entrepreneurship Conference, has been nominated twice for Fortune Most Powerful Women's Summit, and has been featured in The New York Times, The Washington Post, Variety, and The Hollywood Reporter.
[Programming descriptions are generated by participants and do not necessarily reflect the opinions of SXSW.]
Events featuring Sara Hirsh Bordo
Events featuring Sara Hirsh Bordo