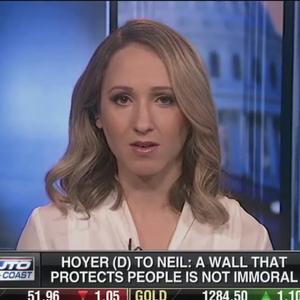 Stef Kight is a Politics Reporter for Axios, covering immigration, demographic trends and social justice. She covered the 2016 presidential election as the writer of the award-winning "We The People" Snapchat Discover channel, working with Jim VandeHei and NowThis media. Kight has covered government agency news and policies at Federal News Radio, followed top POLITICO editors and executives as an intern, was a Virginia Association of Broadcasters summer intern and published several freelance pieces in a local magazine based in Norfolk, Virginia. She is an Old Dominion University grad, with degrees in English, with a journalism focus, and Spanish, and a former volunteer for
the Virginia Beach Justice Initiative.

Programming descriptions are generated by participants and do not necessarily reflect the opinions of SXSW.
Events featuring Stef Kight
Mar 10, 2019
12:30pm — 1:30pm
Events featuring Stef Kight
Mar 10, 2019
12:30pm — 1:30pm