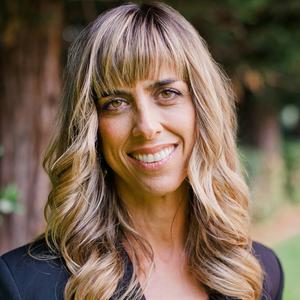 Entrepreneur. Innovator. Visionary. Expert. Meet Julianna Carella, CEO and Founder of Treatibles, the first company to expertly infuse full spectrum hemp oil products for pets.
Julianna's foray into the pet world happened organically. Creating full spectrum hemp oil products for dogs, cats, horses and other critters was born from her first company, Auntie Dolores, which in 2008 began creating delicious, healthy and effective gourmet medical cannabis edibles for people. Customers of the company began asking Julianna about sharing these products with their pets, who were suffering from many of the same conditions as their people – anxiety, discomfort, mobility issues, digestive disorders, terminal illnesses, seizures, and more. Understanding that tetrahydrocannabinol (THC), the psychoactive compound found in cannabis can be harmful to our animal friends, Julianna worked tirelessly to develop safe and effective products for pets.
Always a trail blazer, in 2013 she established Treatibles, essentially creating a whole new category in the pet space. The company was founded on Julianna's values of compassionate care, superior sourced ingredients, consistent, reliable information and integrity. These principles continue to guide the corporate culture.
Treatibles now features an extensive line of products for animal companions infused with a proprietary organic full spectrum hemp oil formula sourced from the company's organic hemp fields in four states.
Julianna, a San Francisco native, is an avid proponent of health freedom. Her knowledge of cannabinoid science is unsurpassed.
Through Julianna's leadership, Treatibles, which began as an off-shoot of Auntie Dolores, is now recognized as a leader in the pet industry.
Treatibles can be found in thousands of retail stores and veterinary practices (and growing) across the United States and in select International markets.
[Programming descriptions are generated by participants and do not necessarily reflect the opinions of SXSW.]
Events featuring Julianna Carella
Events featuring Julianna Carella