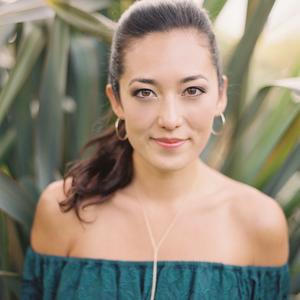 Ashleigh Frager is a wellness expert, homeopathic practitioner, and founder of Back to Basics, an online shop offering a highly-curated shopping experience for truly clean products. Back to Basics commitment to non-toxic products is unparalleled; they ensure that all products have been extensively researched and undergone in-house testing to meet their elevated standard.
Ashleigh discovered a deep-seated passion for wellness after experiencing critical health conditions caused by environmental toxin exposure. With her life in jeopardy, her perspective on how we approach health and wellness radically shifted. In addition to looking at how inputs like food, supplements, and medications impact our health, Ashleigh began aggressively researching and testing the products we use. After receiving a doctorate-level education in homeopathy and running a successful homeopathic practice for 8 years, she discovered the toxic chemicals in commonplace consumer products were the root cause of the very conditions and diseases that her clients were experiencing. She coached her clients to remove the most toxic offenders and successfully helped relieve issues like infertility, rashes, insomnia, gastrointestinal problems, cancer, allergies, vaccine injury, chronic pain, depression, headaches, and migraines. With her clients begging for safe product options, she dedicated herself to curating an arsenal of highly vetted alternatives to everyday products across all categories— beauty, skincare, baby, men's grooming, aromatherapy, cleaning, home, and more. Back to Basics was born.
To take it one step further, Ashleigh's vetting process for Back to Basics goes far beyond where the average company and consumer is willing to go. Any product that contains or could be contaminated with ingredients on the Back to Basic's "Dirty List" are rejected. All others that pass the preliminary stage are then tested by Ashleigh and her team of specialists.
[Programming descriptions are generated by participants and do not necessarily reflect the opinions of SXSW.]
Events featuring Ashleigh Frager
Mar 12, 2019
11:00am — 12:00pm
Events featuring Ashleigh Frager
Mar 12, 2019
11:00am — 12:00pm