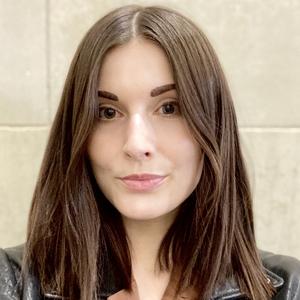 Lori Camilleri identifies as a cultural strategist and producer at the intersection of contemporary art, civic engagement and technological innovation. Her professional practice is informed by design thinking, along with a belief in the power of creatives to transform the way we understand the world.
Lori has executed development, communications and program strategy in the arts for over a decade. Currently, Lori is the Assistant Director of Corporate Development at the Solomon R. Guggenheim Museum, where she leads dynamic collaborations with a particular focus on the institution's digital futures and brand positioning through mission-focused creative engagements in sectors such as fashion and e-commerce. In addition to developing major sponsorships for the Guggenheim, Lori oversees a dedicated Technology & Innovation Council.
Prior to the Guggenheim, Lori managed partnerships for the Times Square Alliance, including the official New Year's Eve celebrations, Solstice in Times Square Yoga Festival and Times Square Arts, a public art program that presents contemporary artists in unexpected spaces throughout the iconic district. Lori has also held roles with Artadia, Creative Time, Lower Manhattan Cultural Council, Spaceworks NYC, BRIC, and The Aldrich Contemporary Art Museum. She holds a B.A. in Visual Art from Central Connecticut State University and a M.A. in Arts Administration from New York University, where she wrote a graduate thesis on methodologies for funding artists at the local level.
Events featuring Lori Camilleri
Mar 12, 2019
11:00am — 12:15pm