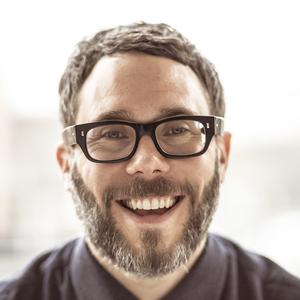 My background is in tech production, creating award-winning web products and services for some of the worlds biggest brands around the world. My career has then moved into leadership roles within creative tech agencies first as Operations Director and then Managing Director (CEO).
I am now the founder of Wellgood.io, a startup that looks to address mental health in the workplace by empowering employees and changing the way businesses work.
Throughout my career I have always strived to give back, particularly focusing on diversity and inclusion. I help digital agencies at the board level to do this by mentoring and coaching leadership, and I also founded Leeds Digital Festival, the largest of its kind in the UK, where we provide a platform to address this issue.
I also talk and teach at the London School of Economics, helping PHD researchers to become innovative entrepreneurs.
Events featuring Adam McNichol
Events featuring Adam McNichol