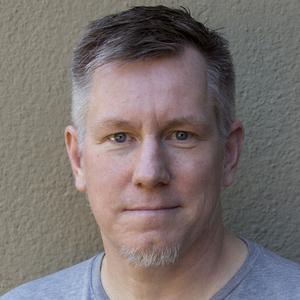 As a veteran of the UX field, I design products, services, and strategy for a variety of domains, including health, financial, and consumer. In prior experience I've developed interactive kiosks and spaces for museums, helped to visualize the future of counter-terrorism, built prototypes of coming technologies for Microsoft, and designed telehealth devices to accommodate the crazy facts of modern healthcare. I am currently writing a book about the role of UX in narrow artificial intelligence.
My spidey sense goes off about random topics, and this has led me to speak at conferences about a wide range of things including interactive narrative, ethnographic user research, interaction design, sex-related interactive technologies, free-range learning, and, most recently, the relationship between science fiction and interface design. I was one of the founding graduates of the now-passing-into-legend Interaction Design Institute Ivrea in Ivrea, Italy, where my grad thesis was a service design for lifelong learners called Fresh.
I work with IBM, as Global Design Practice Lead for the Travel and Transportation sector.
[Programming descriptions are generated by participants and do not necessarily reflect the opinions of SXSW.]
Events featuring Christopher Noessel
Mar 9, 2019
5:00pm — 6:00pm
Events featuring Christopher Noessel
Mar 9, 2019
5:00pm — 6:00pm