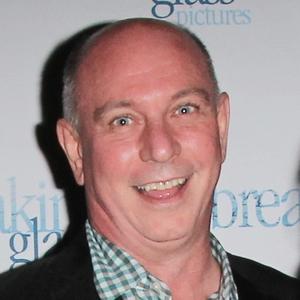 Rich Wolff (Temple '75, Advertising and Journalism; MBA, City University of Seattle '95) is the CEO of the Philadelphia-based film distributor Breaking Glass Pictures. With more than twenty years of experience in the entertainment industry, he has licensed more
than 500 films for distribution both domestically and worldwide. For the past decade he has been a regular attendee of the Cannes Film Festival, the Sundance Film Festival, the American Film Market, the Berlin Film Festival, SXSW, Toronto International Film
Festival, the Tribeca Film Festival, the Rio International Film Festival, and others.
 
At the start of his career, Rich worked as a punk rock concert promoter booking more than 50 shows a month nationally. Seeking a new challenge, he sought his fortune in Amazonia as the owner of a gold mining company. Then after receiving his MBA from the City University of Seattle, he became director of marketing at Philadelphia's TLA Entertainment, where he pivoted to Director of Film Acquisitions until 2009, when he decided to start his own film company: Breaking Glass Pictures.
 
The company has since made a name for itself with more than 300 feature films, including critically-acclaimed art house titles Lawrence Anyways, the 2018 Sundance break-out feature Holiday and the Israeli, award-winning festival-favorite Scaffolding. Among its varied theatrical releases, Breaking Glass released the star-studded thriller
Lost Child, and will present the mystery/thriller Beyond the Night in early 2019, starring Hunter/Killer star Zane Holtz, Emmy award-winner Tammy Blanchard, Chance Kelly, and Azhy Robertson.
Events featuring Richard Wolff
Events featuring Richard Wolff