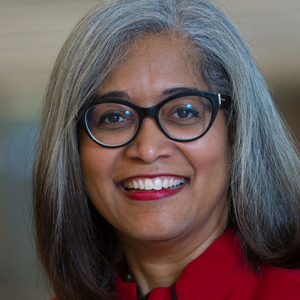 Dr. Chiquita Collins was appointed in September 2017 as the inaugural Vice Dean for Inclusion and Diversity and Chief Diversity Officer in the Joe R. and Teresa Lozano Long School of Medicine and Associate Professor in the Department of Epidemiology and Biostatistics. Under her leadership, she provides oversight on efforts to address a broad spectrum of issues pertained to increasing respect for differences and fostering intergroup dialogue by working directly with department chairs; health disparities center directors and senior administration to develop robust school-wide and departmental policies and practices to elevate diversity and inclusion within and across all levels.
She is recognized at both state and national levels for her work in health disparities, primarily as it relates to the social context and various societal influences that contribute to health differences (e.g., childhood obesity) among racial/ethnic and across socioeconomic groups. In 2016, she received the distinction of having one of the top-100 cited papers on health care disparities research published over a period of three decades.
Dr. Collins received her doctorate from the University of Michigan and has been the recipient of numerous prestigious awards. She previously served at Johns Hopkins University School of Medicine as the Director and Associate Dean of Diversity and Cultural Competence. She is the designated institutional representative for the Association of American Medical Colleges (AAMC) Group on Diversity and Inclusion (GDI) and Member-at-Large on the AAMC Group on Women in Medicine and Science (GWIMS) Steering Committee.
[Programming descriptions are generated by participants and do not necessarily reflect the opinions of SXSW.]
Events featuring Chiquita Collins
Mar 11, 2019
11:00am — 12:00pm
Events featuring Chiquita Collins
Mar 11, 2019
11:00am — 12:00pm