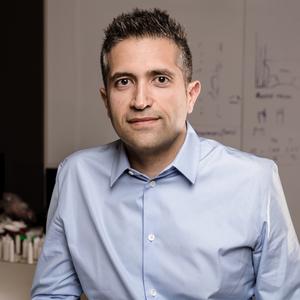 Guive Balooch is a scientist who is dedicated to bringing cutting-edge technology to the beauty industry. As the Head of L'Oréal's Technology Incubator based in Clark, NJ, Guive has helped L'Oréal evolve from the world's foremost beauty company to a technology player that is empowering consumers through personalized products that solve their individual beauty and wellness desires.
In this role, Guive oversees L'Oréal's Technology Incubator and its sister labs in San Francisco, Japan and France. Designed as a startup within a large organization, Guive's dynamic team partners with entrepreneurs, academic institutions and experts across a diverse array of fields to unearth breakthrough research and first-to-market technologies.
A native of California, Guive has a B.A. in Molecular and Cell Biology from the University of California, Berkeley and Ph.D. in Biomaterials from University of California, San Francisco.
Events featuring Guive Balooch